The death of ERP systems for SMEs?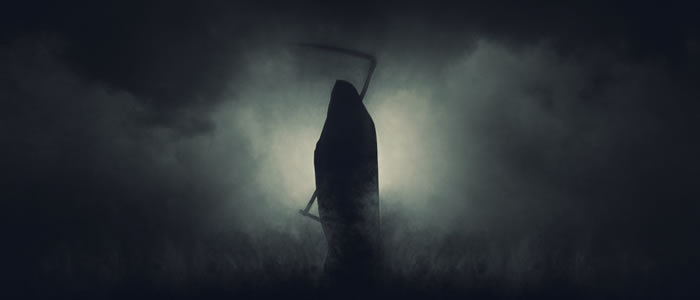 SAGE's Chief Executive, Stephen Kelly, declared at their 2015 summit that enterprise resource planning systems (more commonly referred to as ERP systems) were "outdated" and had become synonymous with "Expense, Pain, Regret".
SAGE now uses the term Business Management Solutions – what they argue is a faster, simpler and more powerful alternative to typical ERP systems that address the four common pain points of ERP systems.
Take a look back over ERP's history and you'll see it's not exactly a new claim, it's more of a revival. The question is: is there any substance to their view? And do all "typical ERP systems" have these issues?
Legacy v Modern ERP Systems
We'll be upfront and honest with you: we implement SAP Business One, an ERP system geared towards SMEs. We won't claim an ERP system is for everyone (in fact, we address the questions every business owner needs to consider before implementing an ERP system elsewhere).
However, the "issues" with ERP systems don't need to be issues at all. Especially not with the new-generation ERP systems set up with business agility and flexibility in mind. Gone are the days when ERP implementations took years and were only replaced every 10 to 15 years. As Ziff Davis stated in Top 5 Reasons ERP Implementations Fail and What You Can Do About It, "failure is often a perception, rather than a quantifiable measure of outcomes" that comes down to five factors relating to the business and not the software:
setting unrealistic expectations at the outset
failing to manage organizational change
not involving key stakeholders
poor project management
failure to manage business benefits
(If you are an SME that wants to find out more about how to avoid these issues, we have put together a guide, How to Implement SAP B1 for Growth and Profit here.)
The ERP issues SAGE seeks to address (and how this compares with SAP Business One)
However, perceptions prevail about ERP systems, which were probably at the forefront of Sage's rebranding. In fact, we would go so far as to call them myths when it comes to modern-day ERP systems, especially those built with SMEs in mind.
Let's deal with the issues that Sage seeks to address with its business management software v ERP software.
Implementation time
SAGE promises an implementation time in a matter of weeks. However, ERP systems such as SAP Business One can also be up and running in a few weeks if an agile approach is taken.
The agile approach targets the areas that will provide you with the largest immediate benefits, freeing up time for further development progress and allowing flexibility as your business needs change.
In fact, agile ERP implementation is fast becoming the gold standard. You'll want to ensure that any software consultant you work with can prove ongoing support or this.
Simple to use on the move
Remote working and mobile access for those on the move is on the increase in general and almost imperative for those working in sectors such as field services.
Sage 200 Extra can address these issues, but so can ERP solutions at a similar cost – allowing you to do matters such as log service calls, update job costing timesheets and accessing the CRM whilst on the move.
Easier to customise and change when you need it
Traditional ERP systems have a bad reputation when it comes to customization. It's often seen as a long, drawn-out process and ERP systems were typically not updated until every 10-15 years.
Modern ERP systems can also be designed with agility in mind. For example, in SAP Business One there are over 500 industry specific modules such as Remote service, Equipment Hire and Labour Costing that integrate seamlessly with the underlying ERP system should you need functions unique to your industry and unrequired functions can be turned off. Ownership of the customizable aspect is given to the user, without any expensive costs to design the solution to fit the needs. As the software and your needs change, so can your ERP system.
Painless to scale, even for global businesses
Modern ERP systems aimed at SMEs are also aimed at scaling with the business as it grows. Like we mentioned above, many offer enhanced modules that can be bolted onto systems.
Sage boasts the ability to keep control of how you integrate data and existing multiple systems. We personally do not recommend keeping too many systems in one place just because you are familiar with it as it defeats the whole point of one single point of view.
However, when businesses do require this, we have configured SAP to work with these systems. They key is always to streamline the business processes as much as possible, whilst working with the customer's objectives.
Business management software or ERP system?
By now you've probably established that business software management can be an ERP system in disguise – but that that's not a bad thing.
However, the key for turning any kind of software implementation from being associated with Expense, Pain and Regret to Exceptional, Painless Results lies in how it is implemented and whether it can stay agile as your business grows – especially for SMEs. That's why we believe in lifetime application management based on years of experience of dealing with SMEs. This approach focuses on matching the right software and processes to your business needs, getting the right people on board and supporting you during the implementation – and in the future, as your business needs change.
To find out more about what about how to ensure a fool-proof and future-proof approach to ERP implementation, download our guide below.
{{cta('fbf1e0b1-1701-40ab-9b91-b2c9b24a96a1')}}