SAP Business One vs NetSuite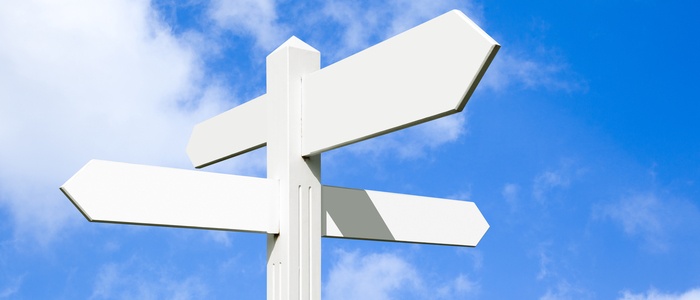 Looking to buy your small business' first ERP system in 2017? There's a good chance that a couple of software options on your radar will be SAP Business One and NetSuite – the flagship SME solution from SAP on the one hand, the self-described "number-one cloud ERP" on the other. Both are powerful and flexible tools for growing companies, and both count tens of thousands of users worldwide – but which is right for you?
Well, if you search online for "SAP Business One vs NetSuite", you'll quickly find there are many, many blogs that attempt to answer the question – and their conclusions vary wildly. Many are written by vendors or consultants who work with one product or the other (full disclaimer: APH is a SAP Business One partner), and many are biased to the degree that it's unhelpful to the discerning buyer.
In this blog, we'd like to look at the key differences between SAP Business One and NetSuite, and throw in our two cents on how you can make an informed decision between the two.
SAP Business One vs NetSuite: Product background
As mentioned above, SAP Business One is the flagship SME solution from SAP, one of the big names in the ERP space alongside Oracle, Infor, Sage and others. (We often find the SAP name can actually be a mental barrier for small companies, because they instantly associate it with large enterprise software). Dating back to the 1990s and branded SAP Business One in 2002, it's reportedly used by 55,000 companies in 150 countries. A cloud-based version, SAP Business One OnDemand, was launched in 2012.
Oracle-owned NetSuite is a younger company, although still a mature one as far as the cloud market is concerned. Founded in 1998 to deliver hosted accounting solutions, it's now one of the most recognisable names in the cloud ERP space and used by some 40,000 companies. Unlike SAP Business One, NetSuite is cloud-first and cloud-only, and that's the way it's always been.
The cloud issue: Understanding the options
And let's not avoid the issue: cloud is one of the key factors a small business ERP buyer in 2017 will want to consider in their purchasing decision. Do you want your ERP system to sit on an on-premises server, or do you want the hardware out of sight and out of mind? Do you want to make an upfront investment in that hardware, or would you rather pay for resources on an opex basis?
As mentioned above, both SAP Business One and NetSuite come in cloud-based versions, with NetSuite having the edge in terms of longevity. That said, some buyers who want an off-premises ERP system with a fixed monthly fee may actually find themselves better served by the non-cloud version of SAP Business One delivered as a hosted solution. While it's not cloud in the traditional sense, this is a best-of-both-worlds model that provides the flexibility of an on-premises SAP Business One installation with the resource and cashflow-friendly terms of a cloud solution.
To find out more, read our blog Should you run SAP Business One in the cloud? – it's written for would-be SAP Business One buyers, but the argument applies equally to other ERP systems, too.
How do they vary on cost?
As both SAP Business One and NetSuite are offered in cloud (and cloud-like) flavours, both can be purchased on a subscription basis. As all cloud buyers should be aware, this is more cashflow-friendly than an upfront investment but also puts the business at risk of unexpected price hikes, which can make it difficult to calculate TCO at the outset of the project.
With this being ERP, it's also important for buyers to be aware there are likely to be extra costs on top of licensing to consider, such as consultancy fees, end-user training and support. ERP isn't simple software and you should never rush into an implementation without an in-depth understanding of the resources you need to commit.
5 key factors to consider
Finally, if you take nothing else from this blog, we'd like to suggest you consider the following five factors in your ERP purchasing decision:
For many buyers, the distinction between a "true" cloud solution and a hosted one is unimportant – both allow them to outsource their ERP systems with subscription-based pricing.
Much of the information you'll see online comparing SAP Business One and NetSuite – or any combination of ERP systems – is biased and may even be out-of-date, so make sure you talk to a range of vendors and experts to form your opinion.
Better still, take your research offline and get in touch with a potential partner to arrange a demo – it's by far the best way to find out if an ERP system is the right one for you.
No ERP system can really be called the best – they all have happy and unhappy users. This is partly because their strengths lie in different areas, but also because ERP success is very much dependent on implementation partner and methodology.
For that reason, you should be prepared to commit more than just a fixed monthly fee to your project – you may need to undertake business process optimisation, workshops and training as part of the implementation, too.
To find out more about how you can get the most out of your ERP system – whether that's SAP Business One or NetSuite – download a copy of our free guide: Maximising ERP ROI with lifetime application management.