How to plan for an SAP Business One implementation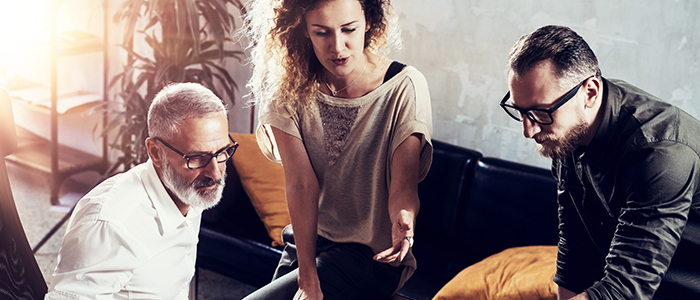 So, you've made the decision to deploy SAP Business One. You're confident that your organisation will benefit from this multifunctional enterprise resource planning (ERP) software – and little wonder, given just how many key business functions it is able to automate, streamline and integrate. But how do you actually go about your implementation?
As with so many significant organisational changes, SAP Business One implementation is dramatically simplified when broken down into a series of logical steps. Here are the key phases in the process:
Step 1: Preparation
This phase is all about scoping out the project, pinning down precisely how you will go through the following phases. This means confirming your organisation's needs and the objectives of the implementation. SAP Business One software will typically be installed at this stage as a test system – with further project stages dedicated to tailoring it precisely to your organisation's needs. Workflows, project timelines and budgets should also be agreed here. Get the groundwork in place and it is far more likely that the rest of the implementation will flow smoothly.
Step 2: Business blueprint
This phase focuses on creating a detailed framework of business processes, which acts as the functional and technical blueprint for the implementation itself. To do this, you need to confirm precisely which SAP Business One modules are required, which existing business software they need to integrate and interface with, and which users will be set up on the new system. And to do this you need to workshop the whole thing with key stakeholders from across your organisation.
Step 3: Realisation
This is the most active part of the SAP Business One implementation and involves working through the business blueprint in order to install, customise and configure the software to your business requirements. Components such as operating system, database and patches are installed on your hardware, and validation and testing is completed. Typically, the final configuration takes place in two stages – baseline and final – in order to precisely tailor the system to your needs. The baseline configuration reflects your organisational structure and core data and transactions, whilst the final configuration is completed in process-oriented cycles.
Step 4: Final preparation
This phase is focused on preparing your organisation for go-live. Although final fine-tuning of the system will take place, this phase is less focused on technical aspects and more on user training and any crossover activities between the old and new systems. The goal is to ensure that from the moment you switch SAP Business One on, you can operate as normal, with no negative impact on customers or partners.
Step 5: Launch and support
SAP Business One implementation does not end at the moment of launch. Rather, as soon as it goes into live production, continuous support needs to be on offer to monitor the system and address any live business process issues. In other words, a culture of continuous improvement should be implemented from the outset. Often, a review and optimisation session will be set for a few weeks or months after the initial go-live in order to review success and continue to enhance the system.
If you are planning a SAP Business One implementation and need support scoping and delivering these phases, get in touch with us today.